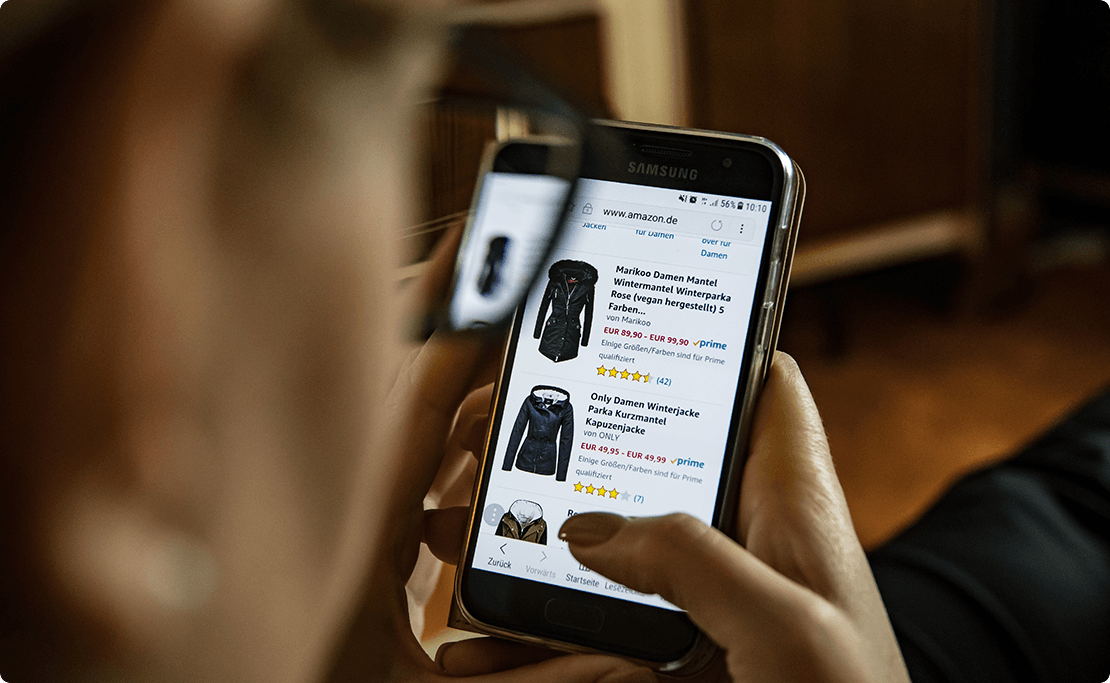 Did you know that Amazon has 300 million customers globally and it ships across 200+ countries? To deal with the rising demand of customers and sellers, Amazon launched its FBA fulfillment in 2006. Under the FBA services, sellers can utilize the widespread distribution network and huge customer base of Amazon directly.
The interface is so efficient and interactive, that in the United States alone more than 200 million Prime subscribers are there. If you are thinking of kickstarting your dropshipping business with Amazon, then this is the right time.
In this article, we are going to discuss everything that you need to know about Amazon dropshipping and how it can benefit you.
What is Amazon Dropshipping?
Under the Amazon dropshipping program, products are shipped to the Amazon inventory and from there, customers place an order. Amazon makes sure that the product reaches the customer as soon as possible and in the perfect condition. The biggest perk of dropshipping through Amazon is its fast shipping network. Your product reaches the customers at a much faster rate.
How much does selling on Amazon cost?
For dropshipping on Amazon, you will have to sign up as a seller. The Basic Plan for selling on Amazon costs you $0.99. However, if you go for the Pro plan no matter how many products you sell in a month, you just have to pay $39.99.
Is selling on Amazon profitable?
Amazon dropshipping can be profitable but only if you have high-margin products. Suppose you're selling your product at a margin of 30%, you are going to receive 15% while selling on Amazon. Most times, dropshippers sell their products at a profit margin of 10 to 30%. So your average profit while selling on Amazon will be 5 to 15%. The profit margin may seem a little less, but do not forget that your products are reaching a wide user base. Overall, Amazon is good for a business, which is just starting.
How to dropship on Amazon?
Find your niche
You should focus on a profitable niche to sell on Amazon. Perform a complete market research and find high-selling products that are relevant to your customer's requirements. Some of the highest selling products are home and garden products, pet accessories, and electronic parts, and accessories.
Identify a reliable product supplier
Once you have decided what to sell, you will need to find a reliable product supplier. You could search on Google and other B2B platforms to search for dependable product suppliers.
Create a list of the top suppliers and contact them one by one to find about the product range, price, minimum order quantity, shipping charges, and payment procedure, etc. Depending upon the product quality and price, narrow down to a few selected suppliers.
The next step will be to ask for product samples. Make sure the quality is up-to-mark and meets the requirements of your customers. Suppliers like dropshippingXL offer you more than 50,000 products across the US, UK, Europe, and Australia.
Create an Amazon seller account
If you have not yet registered on Amazon, now is the time. As we mentioned above there are two types of accounts, one Basic Account and another is the Pro Account. We would recommend opting for the Pro Account which is available at $39.99/month and allows you to sell as many products as you like without any extra charge.
Create the product listing
Now that you have created the account and sort-listed the products to be sold, the next step is to list these products on your Amazon seller account and make sure the pictures you have uploaded are all of high-resolution. Provide the customer with a 360-degree view of the product. This creates a sense of security. To maintain the sale, it's a good idea to list products that are eligible for Prime Free Delivery.
Once you have completed the process, you can start selling new products on your Amazon account. The entire procedure is very simple as your dropshipping supplier will ship the product to Amazon and from there the rest of the job will be taken care of by Amazon. Depending on how the current product listing works, keep updating the inventory. Besides, always keep a close eye on customer reviews.