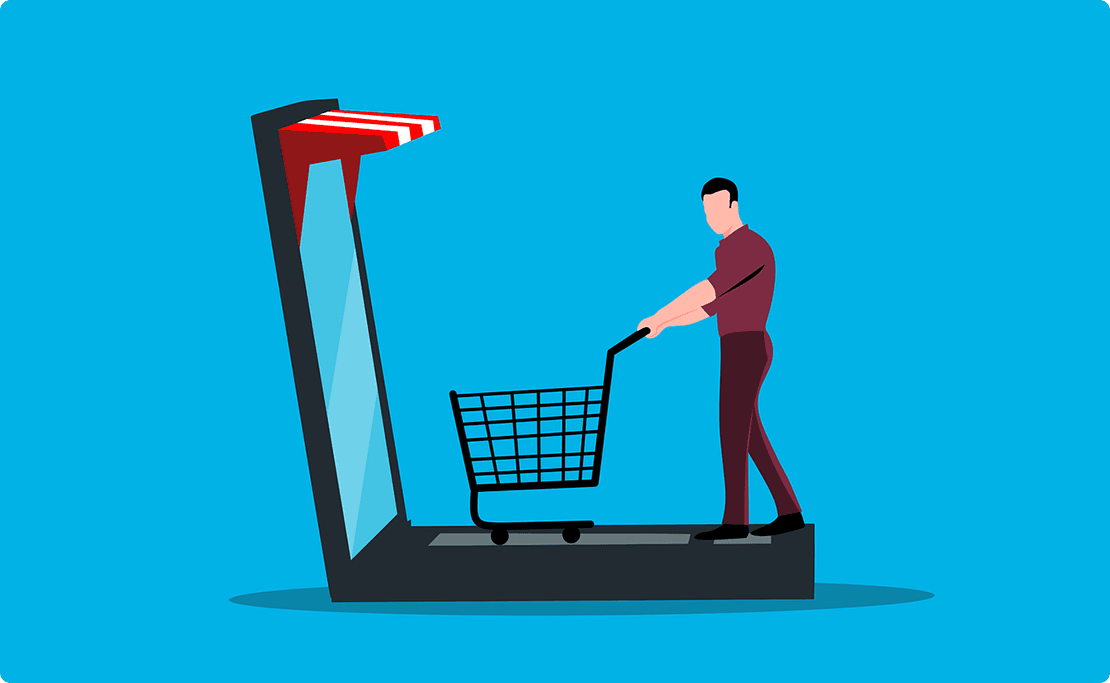 While starting an online store, you must have come across Shopify. Or, maybe you would have heard about it from a friend or colleague. Whatever be your reason behind your curiosity about Shopify, we are here to answer all the questions. So, let's learn what is Shopify and how dropshipping and shopify are related:
What is Shopify?
Shopify is an online selling platform that permits users to create their exclusive online store. The reason behind its popularity is its easy-to-use interface and low start-up cost. Technically Shopify is a cloud-based software that users can access by paying a monthly subscription. Once you have paid the monthly subscription, you have access to use the admin panel. Now, you are at liberty to create your online store, add products, and receive orders.
How does Shopify Work?
The interface is quite simple to use, so dropshippers would not have any trouble setting up their online store. They can easily choose from an array of design templates and themes. Those who want to develop their own theme can deploy the editing tools provided by Shopify.
For those who want to explore Shopify a little more without paying anything, they can go for the 14-day trial to test out the features and themes. Shopify is everything a dropshipper needs to start their online store. It comes with a free SSL certificate and 99.9 8% uptime, so you do not have to worry about data security, transaction hurdles, or website crashing due to high traffic. Now, depending on how much access you require, you can select from three different subscriptions:
Basic Shopify
The basic package is priced at $29/ month, allowing users to set up two staff accounts and handle inventory at four different locations. In addition, it also lets you add unlimited products to your online store and promote it via social media.
Shopify
The next plan is $79/month, which allows the addition of five staff accounts and handling of inventory across five different locations. Once again, you can upload unlimited products to your online Marketplace.
Advanced Shopify
The advanced version of Shopify can be accessed at $299/ month. With this account, you can set up 15 staff accounts and handle inventory across eight different locations.
You receive manual order creation, free SSL certification, timely discounts, and abandoned cart recovery with all three subscriptions. Further, Shopify is divided into two sections, Shopify lite, and Shopify Plus.
Shopify lite is suitable for a seller who would require a full online store. Using this version, you can add your sales elements to any webpage. Suppose you want to monetize your Instagram posts, you can use Shopify light, which comes at just $9/month.
On the other hand, Shopify Plus works for large businesses. It is an enterprise-level plan that is available at $2,000/month. With this top version, you receive some remarkable features and unrestricted selling capacity. Now that you know what Shopify does, let's see what you can sell on it.
What to sell on Shopify?
Shopify supports all sorts of e-commerce businesses including dropshipping. As a dropshipper, you can sell a wide variety of products on your Shopify store, including:
Handcrafted goods
Home goods
Clothing
Furniture
Digital product
Toys and Games
Outdoor gears
Some of the highest-selling products are storage containers, home decor items, craft items, and handheld device accessories. The only thing that you cannot sell via your Shopify store are products that are restricted to a large extent for example tobacco, alcohol, fireworks, video game credits.
Pros and cons of Shopify
It is very simple to use
The startup cost is low
You will receive some amazing, mobile-responsive themes
Shopify is best for dropshippers
You will be receiving 24/7 customer service
Cons of Shopify
The add-on features can be a little costly
There are certain transaction fees