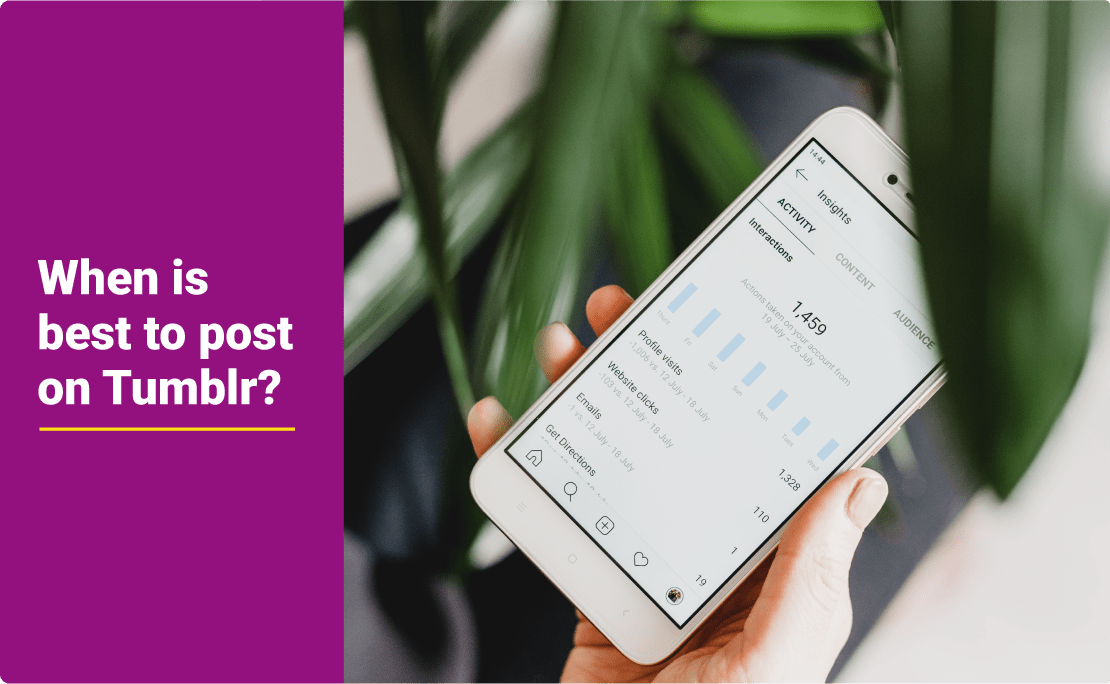 Want to obtain an optimal return on investment for your dropshipping store? You must focus on the timing of your social media post. This theory applies to not one, but every social media and microblogging platform, including Tumblr.
The timing of your post determines how much exposure and influence your products are going to gain. Influencers and dropshippers have been long trying to find out the best time to post on Tumblr. With some in-depth research, we have come to a conclusion, but before we reveal to you the big secret, let us see what Tumblr is and how it can help you promote your dropshipping business.
What is Tumblr?
Tumblr is a social networking website established by David Karp in 2007. The microblogging platform allows you to post multimedia content like text, messages, audio files, photos, and videos. This platform is also suitable for uploading short blogs.
As of June 2021, Tumblr had 319.2 million website visits worldwide and approx. 166 billion unpublished posts and blogs. On top of this, approximately 7.2 million new posts are added to the collection every year.
With such a huge user base, focusing on Tumblr can help you increase your customer base. As a dropshipper, you can publish your product's details as well as related blogs and videos.
Best time to post on Tumblr
The microblogging platform is popular among the age group of 18 to 34 years old. Out of which 52% are male and 48% are females. Most Tumblr users are either working or studying, which means they will be busy throughout the day. Most of these users turn to their Tumblr profile during the evening hours. According to SocialMediaToday, the most active hour on Tumblr is around 10 PM.
Tumbler is more about its blogs and elaborate posts, so it takes a certain amount of time to process the posts. That is why if you want to upload your blogs or any post, do it after 4:00 PM and before 11 PM. For short blog posts, the engagement increases by 42% between 5:00 PM to 1:00 AM.
For Tumblr posts, weekends especially Sundays turn out to be the most profitable of all. Try to stay active on weekends and along with posting content, try to engage with customers through messaging, likes, and comments. On the other hand, 8 AM to 4 PM are the common working hours for people from all across the world. Most of the posts are left unseen during this period, so avoid posting during this time.
Consistency and frequency of the post
You have to maintain a proper frequency while posting on the social media platforms and the rules are the same for Tumblr also. If you maintain consistency, users will come back every day at the same time to see your posts. To improve the engagement on posts, publish once to twice a day.
To maintain the flow you can use features like "add to queue" or "publish on". These features are beneficial if you are focusing on a different demographic, where your timing does not match the time of the user. You can schedule the posts in advance by selecting a specific time and date. Further, you should take a day off every week and stay more active during the weekends.