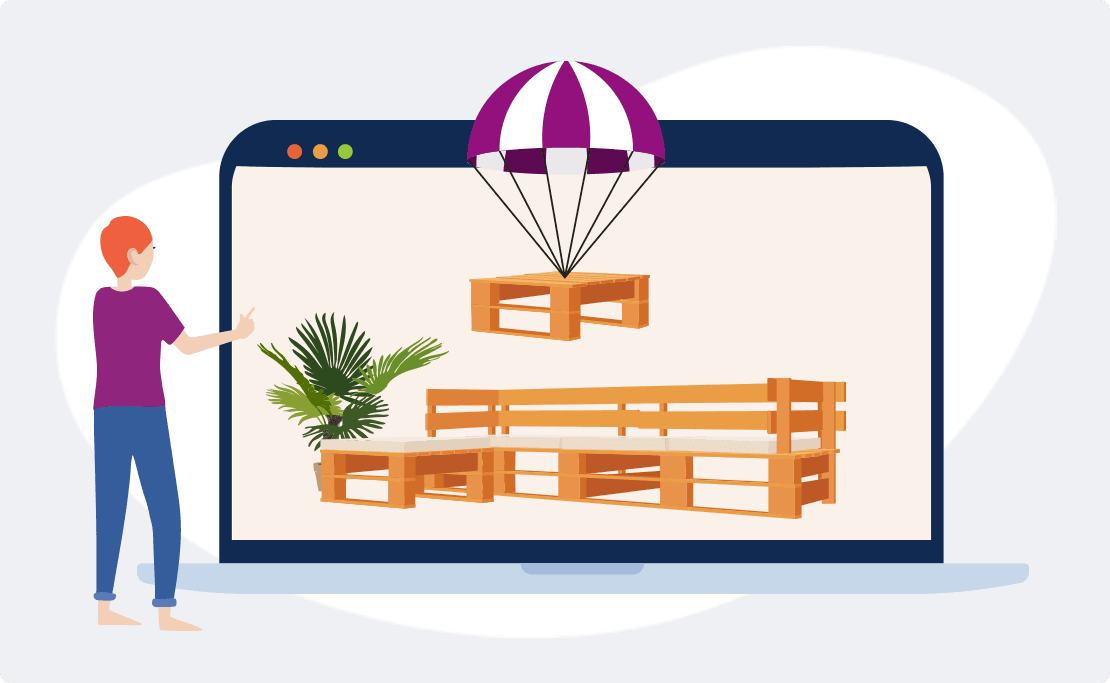 If you are starting your career in ecommerce, dropshipping can bring several great opportunities. For beginners, finding the right dropshipping provider is the key to start a dropshipping business. However, the task is not that simple, as a lot of different factors should be taken into consideration to select Need some new garden furniture for your patio? Browse the internet and you will find plenty of the options online. In this new era of digital marketing and e-commerce, online shopping is growing rapidly. If you have ever considered entering the ecommerce business this is the right time.
One of the most trending niches of dropshipping business is garden furniture and home décor. In this article, we are going to talk about how to start successful dropshipping of garden furniture.
Questions to Ask While Dropshipping Garden furniture?
Before starting a dropshipping business, you first need to ask yourself a few questions like:
· How much investment will you require?
· Would you need any warehouse?
· What niche will you be serving?
· Who will design and manufacture your product?
Dropshipping requires minimal investment and does not require any inventory or storage space. But, when it comes to selecting a product niche, it is important to consider the tough competition.
Thankfully, the garden furniture niche is not an overcrowded market. Which means, you would have a fair chance to make some good profit out of it. Garden furniture is a very wide spectrum; hence, you will have to consider the following factors.
Consider the following points when selecting a niche
Category: Patio Furniture, Garden Décor Products: Lounge Chair and Table Style: Modern, Rustic, Minimal, Mid-century Customers: Apartment Dwellers, Cottage Owners Cause: Sustainable, Locally Handmade, Fair Trade
Collaborate with the right dropshipping service provider
One of the key aspects of starting a dropshipping business is to select the right dropshipping service provider. Select a provider that charges minimal fees and takes care of the entire shipping and packaging work. Test their products closely and ensure they are always available to solve your queries.
List the products with high-quality images
Similar to clothing, the choice of furniture is very personal. The popularity of a product depends largely on the quality of images you post. Every little detail matters including the texture, size, scale, and different angles of the photo.
Tips for DIY furniture photography
Zoom In: A detailed look of the product will make sure the customers are confident about the product details. Capture the details about the fabric as well as the wood grain.
3D Image: Consumers expect to see every side of the product. 3D images and videos are the best way to display clear images.
Use the Right Prop: Along with providing a detailed measurement of the product, capture it with related props.
Tell a Story: Make sure the images tell a story and a concept behind the product. For instance, stage the product in a room and provide style ideas.
Write a detailed description
The item description that you display for your product should have as much detail as possible. For instance, include particulars like brand name, colors, age of the object, and dimension. Once again, it would be interesting to relate a story with the product. In the end, check for spelling, grammar, and punctuations. Do not forget to mention the delivery times.